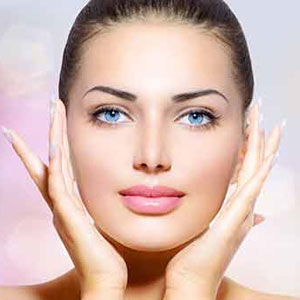 The formation of the facial bone plays a very pivotal role in your overall appearance. Today, in this world, when people's definition of beauty is skin deep, there is no space for the flaws to exist. Now, if you feel like your facial bone is not in the perfect shape, there the medical world offers you a chance to alter it the way you desire. People may assume your personality based on your facial structure. Nevertheless, there is no denying the fact that the face showcases your feeling and emotions. Hence, that becomes the reason to keep it perfect.
There have been many instances when the facial bone surgery has proven out to be an effective way for those who wanted to alter their facial bone. The influence of the facial bone can be elevated by increasing the height of the bone. Whether you want to choose facial implant, facial graft, or the procedure of cutting and advancing the bone – the choice is totally yours.

Cheek Augmentation
All those people who are tired of the unimpressive flat cheeks can take the help of the cheek augmentation procedure and make the cheeks look more prominent. You get a choice to conduct this procedure – either surgically or non-surgically. With the help of cheek implant, the soft tissues of your cheeks are re-arranged so that the surgeon can give the flawless look to your facial contour.

Cheek Reduction
Just like the augmentation of your flat cheeks, the reverse is possible as well. Some people possess a facial contour that is too plump, which indeed does not look good. Not just that, but there are some people with an unusual size of the facial bone as well. If same is the case with you, then you can go for cheek reduction surgery.
Sometimes, there comes a brutal situation when people encounter a devastating accident that leaves them with a fractured jaw. In such a scenario, the facial bone surgery is there to help you. You can treat your jaw line and get a new, younger, and more amazing look than before. Thinking to get the quintessential jaw line? Get it done soon!