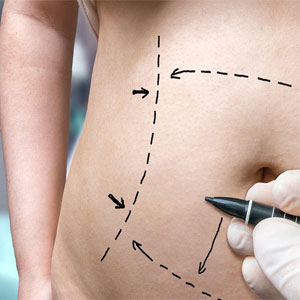 Today, people are becoming more figure conscious and that is the probable reason that almost every other person wants a lean, toned, and perfectly contoured body. People also follow a diet plan and go to the gym regularly to attain the body shape that they desire. But, you can't always get what you want, even if you put in the constant effort. A human body has to face many changes, especially women. The pre and post pregnancy period ruin the shape of the body altogether. And, if something is left, then the ageing does the work. To get a flat tummy after pregnancy, many women get on a mission of proper diet and exercise.

However, when the fat in the abdominal area gets combined with muscle laxity, then it might turn out a bit tough to attain a lean tummy. Besides, if there is loose skin and stretch marks on the tummy, then it looks excessively horrible. If you are unable to get the desirable tummy, then you can opt for the Tummy Tuck surgery. The Tummy Tuck surgery or Abdominoplasty is a surgical procedure that allows you to have a thinner, firmer, and leaner tummy. To tighten the muscle and fascia of the abdomen wall, the surgeons remove excess fat and skin from the middle and lower abdomen.
The thing that you must note is that this procedure is not for correcting obesity. It is just to ensure that you get a thin tummy. And, if you are planning to get the surgery done before pregnancy, then it is advisable to postpone your decision because it would be better for you to undergo this surgery after pregnancy. If you are overweight, then it would be recommended to lose some kilos and then go for this surgery.
Overall, it is the best and the easiest way to get a lean abdomen.