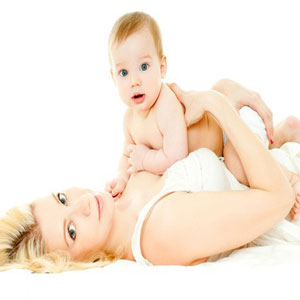 There comes a huge difference in the appearance of a woman after pregnancy and delivering the child. You no more remain same slim and younger looking girl who has a perfect body contour and the figure. You actually turn out to be a woman. After the delivery, if there are some body parts that change to a certain extent, then they are the abdomen and the breast. This can be a reason behind the delayed pregnancy in today's women as they are just not ready to compromise with their figures. But, do you know that you can regain your younger self after pregnancy as well?
Mommy makeover is a cosmetic procedure that can gift your younger self back. Usually, the techniques that are used in this procedure are the breast lift, reduction, and augmentation. The liposuction for legs and arms can also be done. And, you can also go for a tummy tuck procedure. After delivering the baby, the size of the breasts usually become disproportionate because of the feeding, a big chunk of fat surrounds the tummy, and there are also stretch marks. You can get rid of all these problems with a mommy makeover procedure.

You no more would have to dread the most beautiful phase of your life. Take a chance and welcome a little bundle of joy in your life. As far as your physical appearance is concerned, then the medical world will take care of it. However, if you have already become a mother and want to regain your old appearance, then just book the appointment and undergo Mommy Makeover surgery today. This will surely refine you and make you look younger, better, and more beautiful. The good thing is that you would be able to wear any sort of dresses you want and that too, without caring about the fat on your body.