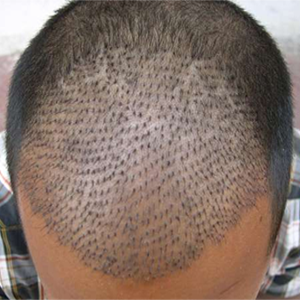 Just like the other features of the body, our locks are the things we take pride in. If you have wavy, glossy, and thick hair, then you wouldn't think twice before flaunting them at every first opportunity that you get. But, what if you start to lose your beautiful locks?
The loss of hair is one recurrent hassle among men and women. Ageing, hereditary problems, hormonal changes – these are some of the reasons that trigger hair loss. With time, you may start losing hair from a specific area of your head and it takes no time for you to become bald. No matter what the reason of the hair loss is, this baldness can become the purpose behind your self-consciousness. But, today, you can easily treat this problem. The hair transplant surgery is there to provide you with glossy and thick natural looking hair.

In the surgical procedure of hair transplant, the hair follicles from the back of the scalp are transplanted to the bald area. Initially, this procedure was to treat the baldness of men, but today, even women opt for this procedure to treat their weak and falling hair. The graft contains hair follicles that are impenetrable to baldness, which is the reason of transferring these grafts to the bald area. Rather than a single strip of skin, innumerable tiny grafts are transplanted to your bald area. This procedure is less invasive and it differs from skin grafting.
If you experience more hair fall than the growth of the hair, then the probability of baldness increases manifolds. There are various reasons for hair thinning as well, which eventually leads to the hair loss. If you are also fed up of watching more hair in the comb than on the head, then you can opt for Hair Transplant Surgery.