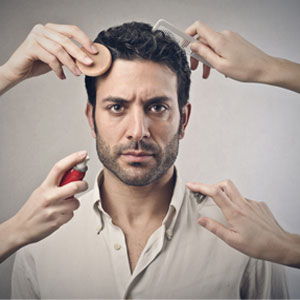 Everyone wants to have a striking appearance, whether it's a man or a woman. If women have competitions regarding the beauty, then men are no less. They also want to show off their enchanting features and look perfect. Almost all the men are health conscious and have a daily exercise regimen so that they can look dashing all the time. But, unfortunately, dieting and exercise cannot be of the precise help sometimes. And, you get to choose another way round. The Men Makeover is a surgical procedure that focuses on making your body appealing and younger all the time.
In this procedure, you can expect the following changes:
• Chest Reshaping
• Six Pack Abs
• Jaw Line Contours
• Eye Bag Removal
• Nose Restructuring
• Laser Hair Reduction
• Beard Shaping
Don't live with the misconception that only women are fed up from the unwanted excess of hair on the body. The men are equally fed up, too. So, if you are going for a chest reshaping or a six pack abs surgery, then you cannot flaunt thick and dark hair on your chest, can you? Obviously not! To remove that unwanted growth of hair, you can go for a Laser Hair Reduction Technique. Moreover, if you want your beard to be shaped in a specific way and don't want extra facial hair, then go for Beard Reshaping and give your face a more subtle look.
The Jaw line is one of the most important features of a man that should be subtle. That's the one thing that impresses the most of the women. You can either go for fillers or jawline implant to make it look more appealing.
Due to the stress and constantly looking at the computer screen in the office whole day long can result in the eye bags. They become a nuisance in your appealing personality. Moreover, they can become an obstacle to your vision as well. So, going for an eye bag removal surgery can allow you to get rid of them.
If you want to have a perfect body with precise features, then go for the Men Makeover and enjoy your new and refined look.