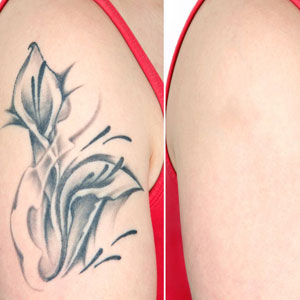 The craze of tattoos is inevitable. People have been, are, and will always go gaga over the possibility of getting the body parts sketched. Some like to get only a specific part of the body tattooed, while others have made their whole body a canvas. Every living person has dreamt of getting a tattoo once in the entire lifetime. You must have also dreamt it, haven't you? Of course, you would have. But, there is one myth regarding the tattoos that have been doing the rounds. People think that once you get inked, it is impossible to get the tattoo removed again.

Totally wrong! The medical world has all the solutions. A dominant Q-Switched Laser Technology has made it easier for people to get the tattoo removed either partially or fully. There is an amalgamation of Q-Switched Lasers and Pulsed Lasers act in a photo-thermal way and allow you to get rid of the tattoo that does not please you anymore. This outstanding technique directly targets the colors of the tattoo as well as the pigmented lesions.
Sometimes, people get a sort of tattoo inked on their body that makes them regret the decision afterwards. And then, they keep on bickering over the tattoo and remain incognizant with the fact that they actually have a way to get it removed. Moreover, there are many such people as well who are keeping their desire of getting a tattoo at a corner with the fear of the permanent nature of the tattoo. But, no matter what you want to get inked, you can always get it removed afterward.
Go on and get the name of your lover get inked on your body with proud. Even if you guys drift apart, you will always have an option of getting it removed anytime. So, make your body a canvas and get it painted as you wish.