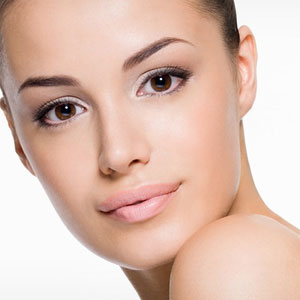 A beauty that is permanent gives so much exhilaration to the one, who flaunts it, isn't it? What if you get an opportunity to keep some of the features of your face permanently? Yes! It is possible. Wonder how? Have a permanent makeup surgery. Now, what all you will be getting in this surgery permanently? Have a look ahead!

Permanent Brow
Eyebrows are like frames that enhance the beauty of your eyes. They should be thick and perfect in shape. But, there are some people as well who possess very light and thin eyebrows. So, for them, the cosmetic tattoo can be of a huge help. You can get the permanent eyebrows with this cosmetic tattoo and flaunt the beauty of your eyes.

Permanent Pink Lips
Who doesn't want pink lips? The charm of pink lips can't be overlooked by any means. If you want to intensify your beauty with mesmerizing pink lips, then you can go for permanent pink lips. If your lips have lost life and have become dark, then you can simply regain the glossy pink color with the help of permanent pink lips surgery.

Mole Creation/Mole Removal
A mole at the right place can add extra stars to your beauty, but if it is at the wrong place, then it can ruin your appearance altogether. Now, creating and removing a mole is not a big deal. If you want to get a beauty mark that will make you look more beautiful, then go for the cosmetic tattoo. And, if you want to get the mole removed, then also you have an option for that.
If you want to cage your beauty in your hands and never want to get old, then undergo the Permanent Makeup Procedure. It will surely keep you striking till your last breath. So, get your desired makeup done today.